the fantasy book giveaway closes in approximately eight hours! so, here is the last eligible choice for the winner!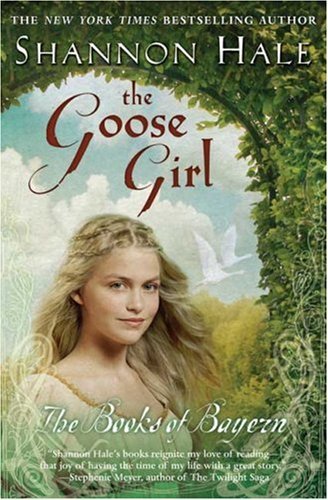 The Goose Girl by Shannon Hale


obviously, this is a re-telling of the Grimm Brothers' story, the Goose Girl. so, it has some similar plot elements, but only in the most GENERAL ways. Hale has done a remarkable job of taking a familiar fairytale and transforming it into a fresh fantasy. and who doesn't love YA fantasy???
basic plot (if you have not read the Grimm Brothers' story, this contains spoilers): a princess is sent to marry a prince whom she has never met. her lady-in-waiting is not content to let this happen and takes the princess's place. the true princess is forced to tend the king's sheep.
of course, the downside of fairytales is that when we get older, we realize that the characters are rather flat and the plot is often contrived to tell a moral. Hale solves this by giving the characters personalities, adding a little magic, and spicing up the plot. honestly, even though i knew this story well, i couldn't put the book down the first time i read it. at every step, the princess seems to fear for her life, and yet, she still hangs on and refuses to give up. i was rivetted and wondered how in the world the story could ever end well!
i loved this book. although there are two or three additional installments in Hale's series, this one was always my favorite.
SO, anyway! good luck to the giveaway entrants!